INTRODUCTION
The Sapphire Frontline Suite is primarily used for framing plasterboard walls and glass where a sleek front glazed look is required similar to curtain walls. The glass can also be mounted to the back or combinations of front and back or double glazed where high sound ratings are required for meeting rooms or senior management (partner) offices.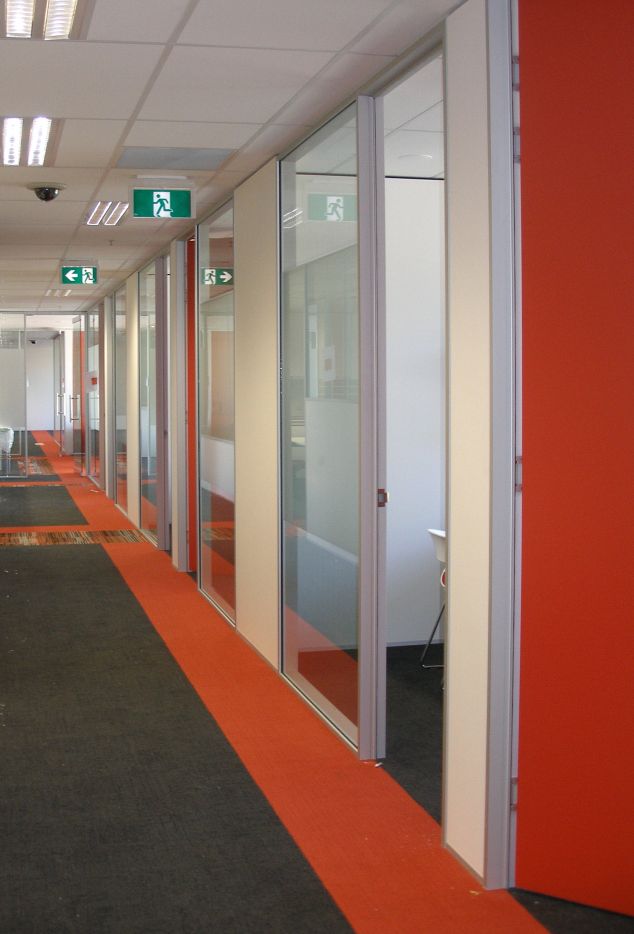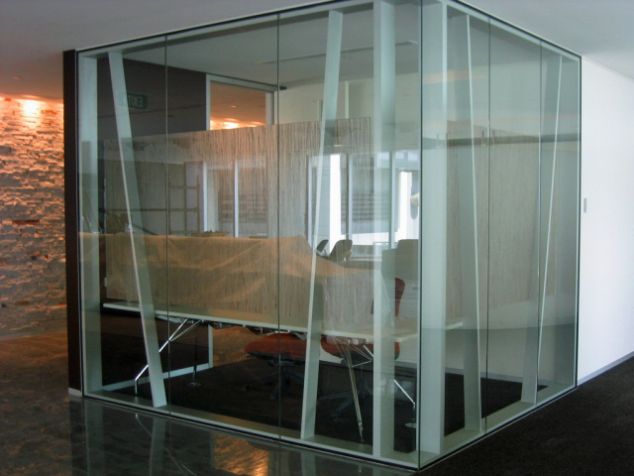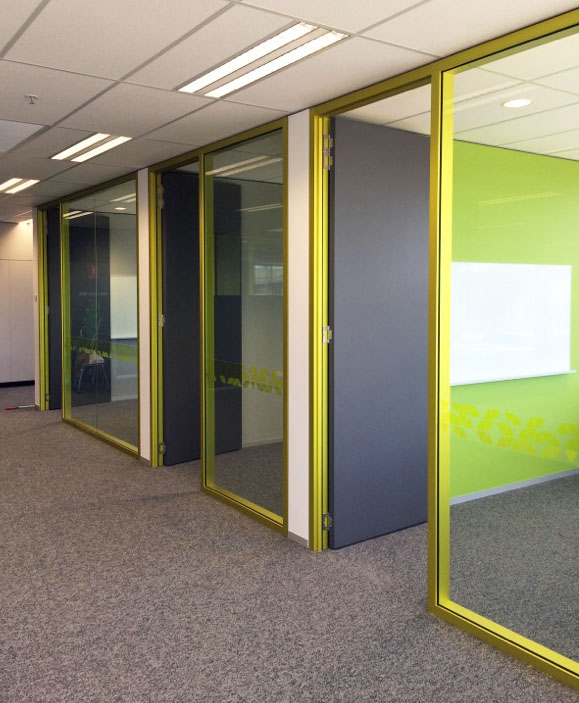 COMMON USE
Commercial Office Partitions such as law firms or banks, Meeting Rooms
FRAME OPTIONS
Single & Double Glaze 105mm x 50mm
GLAZING OPTIONS
Single glazed 6mm - 14.50mm as per AS1288-2006
DOOR OPTIONS
HINGED - Timber or Glass Doors 32mm - 50mm in thickness
SLIDING - Timber or Sapphire Shooshline Alum Doors 45mm in thickness
COLOURS
Available in all Sapphire Anodised Finishes and a wide range of Powdercoat Colours - Dulux or Interpon

AUSTRALIAN STANDARDS

Sapphire Aluminium products have been designed, manufactured and/or finished and are tested in accordance
with and to comply with the following Australian standards: AS 1288-2006, AS 1231-2000, AS3715-2002, AS1428.1-2009
PLASTERBOARD OPTIONS
Various as this is a glass framing system it can be used in conjunction with standard set plasterboard walls or any of the other available Sapphire Partition Suites.
For more information on this product contact your local Sapphire agent or fill out the email contact form.