Sapphire's Wideline Suite provides a solid foundation for any fitout with multiple options.
INTRODUCTION
Sapphires Wideline Suite provides for a centre glazed framing system for glass up to 14.5mm with a large variety of looks and functions from the wide range of sections available in this suite.
Sections can be mixed and matched with Frontline and Sliding doors can now be integrated within the frame when combined with our whisper quiet Shooshline Doors.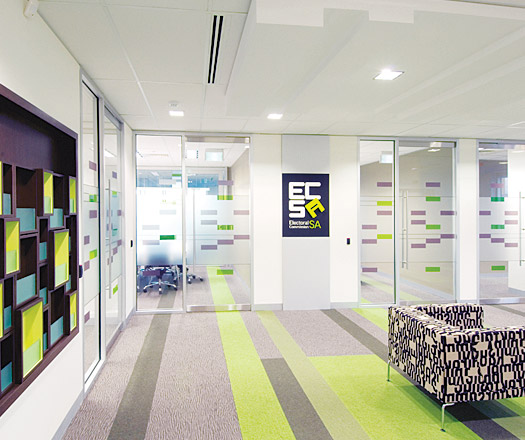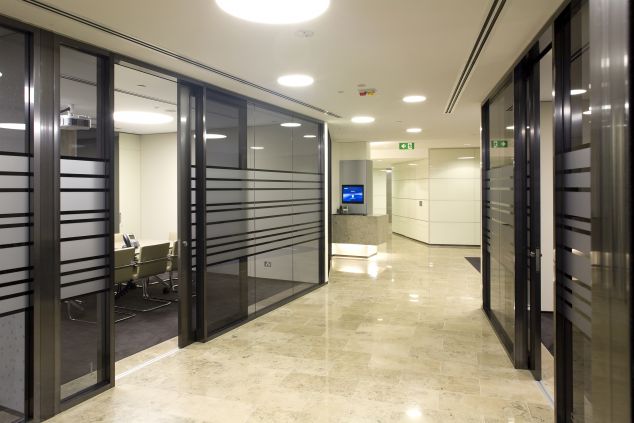 COMMON USE
Commercial Office Partitions
FRAME OPTIONS
GLAZING OPTIONS
Single glazed 6mm - 14.5mm as per AS1288-2006
DOOR OPTIONS
HINGED - Timber or Glass Doors 32mm - 45mm in thickness
SLIDING - Timber or Sapphire Shooshline Alum Doors 45mm in thickness
DOOR STOPS
35mm, 40mm & 45mm Options to edge of frame
12mm High accepts acoustic seals and smoke seals
COLOURS
Available in all Sapphire Anodised Finishes and a wide range of Powdercoat Colours - Dulux or Interpon

AUSTRALIAN STANDARDS

Sapphire Aluminium products have been designed, manufactured and/or finished and are tested in accordance
with and to comply with the following Australian standards: AS 1288-2006, AS 1231-2000, AS3715-2002, AS1428.1-2009
PLASTERBOARD OPTIONS
64mm Steel Studs and 2 Sheets of 13mm Plasterboard
51mm Steel Studs and 3 Sheets of 13mm Plasterboard
51mm Steel Studs and 2 Sheets of 13mm & 1 Sheet of 10mm Plasterboard with a 3mm Stainless or Steel Sheet.
Shadowline details optional
Drywall construction optional (Semi- Demountable)
For more information on this product contact your local Sapphire agent or fill out the contact form.